Details

Parent Category: Media
Category: Oral Histories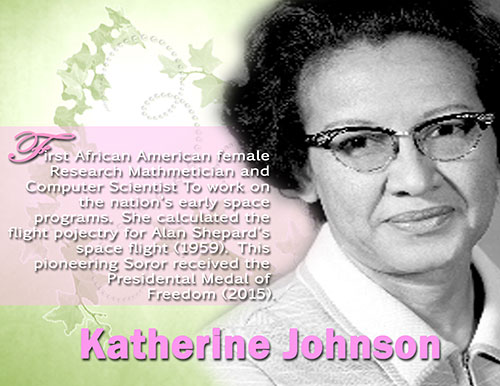 Katherine Goble Johnson was the first African American female Research Mathmetician and Computer Scientist to work on the nation's early space programs. She calculated the flight pojectry for Alan Shepard's space flight (1959). This pioneering Soror received the Presidental Medal of Freedom (2015).
Audio Forthcoming