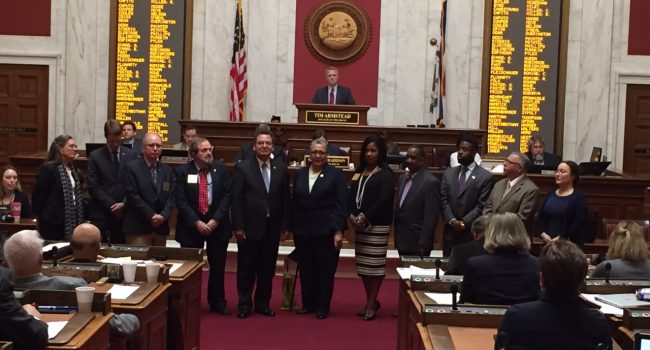 Brad McElhinny/WVMetroNews.com
By Carrie Hodousek in News | April 03, 2017 at 6:30PM
CHARLESTON, W.Va. — Katherine Johnson, a West Virginia native and renowned NASA mathematician, is the focus of resolutions passed Monday in the state Legislature.
The Senate and House of Delegates declared August 26 as "Katherine Johnson Day" in honor of Johnson's achievements in America's space program. Both chambers also voted to ask Congress to rename the NASA IV & V Facility at Fairmont in her honor.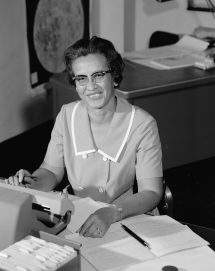 (Photo: Katherine Johnson working for NASA in 1966)
Johnson, 98, was born in White Sulphur Springs, West Virginia and now resides in Hampton, Virginia. She attended then-West Virginia State College after graduating high school at the age of 14.
"We say that we're proud today to stand and honor this great West Virginian, this great Countian of ours, this great leader in our nation," said Senator Ronald Miller (D-Greenbrier, 10) during a Monday floor session.
Johnson worked for NASA from 1953-1958 as a physicist and mathematician. She made contributions to the United States' aeronautics and space programs through computer navigation and technical work for decades until her retirement in 1986.
"I admire Katherine Johnson," said Senator Patricia Rucker (R-Jefferson, 16). "She created opportunity where non existed. She broke down barriers. She refused to take no for an answer and accomplished so much. She is a hero to me."
Johnson calculated the route for 1961 space flights, including the Mercury mission, for Alan Shepard, the first American to travel to space.
(Photo: In 2015, President Barack Obama awarded Johnson the Presidential Medal of Freedom)
Astronaut John Glenn specifically called on Johnson to calculate his orbit around Earth by using electronic computers for the first time. She verified the computer's numbers for Glenn's trip.
The 1969 Apollo 11 flight to the Moon included much of Johnson's work. She helped calculate the path to the Moon. A year later, she worked on the Apollo 13 Moon mission. Her work on backup procedures and charts helped set a safe path for the crew heading back to Earth.
She also made calculations for a mission to Mars.
In the early days of NASA, women were not allowed to put their names on reports, Rucker noted.
"As a result of her assertiveness, perseverance and the quality of her work, Katherine Johnson became the first woman in her division ever to have her name on a report — not the first black woman, the first woman," she said.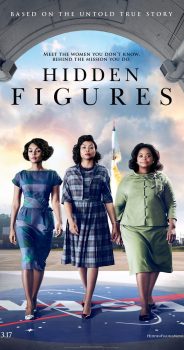 Senator Greg Boso (R-Nicholas, 11) said Johnson is a role model to children across the nation.
"It also tells us how important it is to be concentrating on honing our skills and encouraging children throughout our country to continue improving in the areas of science, technology, engineering and math," Boso said.
Johnson has received numerous awards for her work over the years. In 1999, she was named the West Virginia State College Outstanding Alumnus of the Year. President Barack Obama awarded Johnson the Presidential Medal of Freedom in 2015. Johnson was included in the BBC's list of 100 influential women worldwide in 2016.
Johnson has been portrayed in television and film over the last year. The NBC show "Timeless" told her story in an episode titled "Space Race".
The 2016 film "Hidden Figures", based on the non-fiction book, follows Johnson and other African American women mathematicians who worked at NASA. Actress Taraji Penda Henson plays Johnson in the movie, which was nominated for a 2017 Oscar. Johnson attended the Academy Awards with Henson earlier this year.
Johnson's daughter, Katherine Moore, participated in a recognition ceremony Monday morning to accept the honor on her mother's behalf.
(Photo: The "Hidden Figures" 2016 film told the story of Johnson's life working for NASA)
Save
Save
Save
Save