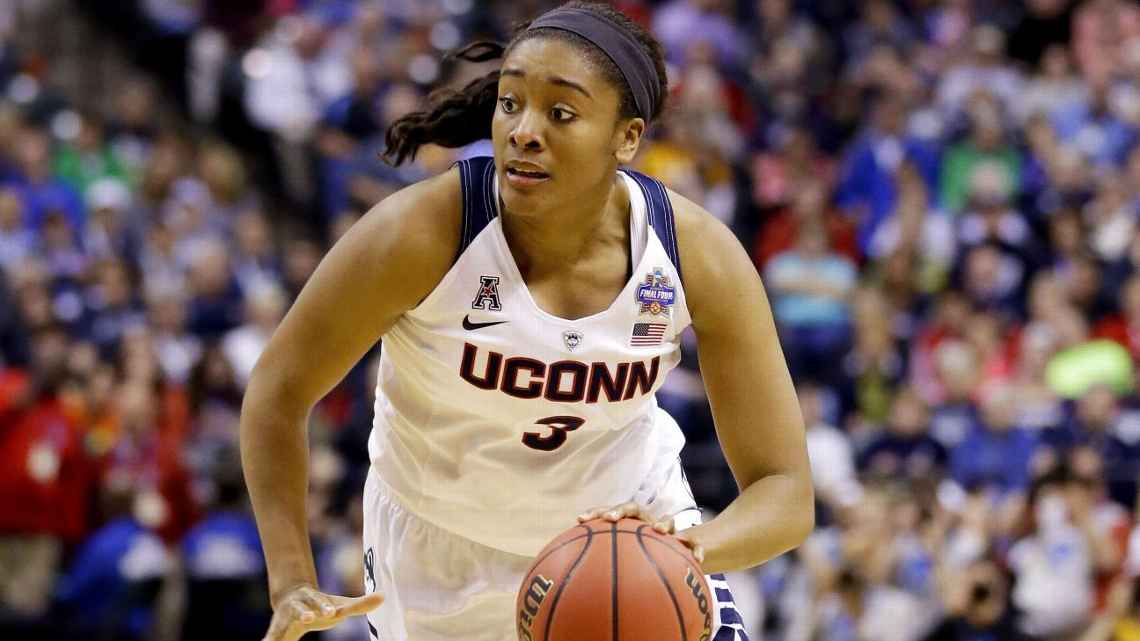 Story by Michelle Smith, Contributor, espnW.com.
Apr 6, 2016


INDIANAPOLIS -- Morgan Tuck was on the spot immediately.
Standing on the stage with her team accepting the national championship trophy after Connecticut's 82-51 win over Syracuse, she got the question on live television from ESPN's Holly Rowe.
With a year of eligibility remaining, will she be leaving to play in the WNBA?
Awkward silence and some whispering followed. Then teammate Breanna Stewart came to her rescue, leaned into the microphone and said, "It's a secret."
It wasn't a secret for very long. In a phoner with SportsCenter on Wednesday morning, Tuck announced she will enter this year's WNBA draft on April 14.
"I won't be returning to UConn," she said. "I'm going into the draft this year."
Tuck was named to the Final Four All Tournament Team after a 19-point performance in the championship game, and is foregoing her final year of eligibility.
Tuck, who came into the postgame news conference with a net around her neck, was asked if she was prepared to announce her decision, she said only, "Not yet."
The WNBA gave her 24 hours after the end of the championship to make her choice known.
Tuck is expected to be a top five pick in this upcoming draft class. She could perhaps go as high as No. 3, behind her teammates Breanna Stewart and Moriah Jefferson, widely considered to be the top two picks.
As Connecticut talked about the legacy of this senior class Tuesday night, the possibility of Tuck's return didn't come up.
At one point head coach Geno Auriemma said of the trio, "These guys won't be here next year."
Tuck will leave with one season of eligibility remaining. She redshirted the 2013-14 season after eight games, a knee injury causing her to miss the remaining games of her sophomore year.
With Tuck's decision, four players in the past two years have left early.
New WNBA President Lisa Borders doesn't see this as a trend -- yet.
"Trends take more than a year or two to really develop," she said. "Let's revisit this again a few years down the road and then see where we stand."
NBA commissioner Adam Silver, who watched UConn beat Syracuse on Tuesday night, said he doesn't see it becoming common, as it is in the men's game.
"My preference in the NBA is that these young men spend more time in college," he said. "It's a little different when you are talking about some of these women who are a little bit older when they are coming out."
Tuck is a versatile forward with the ability to score in the paint and from the perimeter. She scored in double figures in each of the last 10 games of the season for the Huskies. She scored a combined 40 points in the two Final Four games.


Photo: Morgan Tuck scored 19 points for UConn in the win over Syracuse to reach the fourth straight national championship for the Huskies. AP Photo/Michael Conroy
Save