Atlantamagazine.com
Also: What surprised her most about Rio, and why she's taking a stand against gun violence
September 7, 2016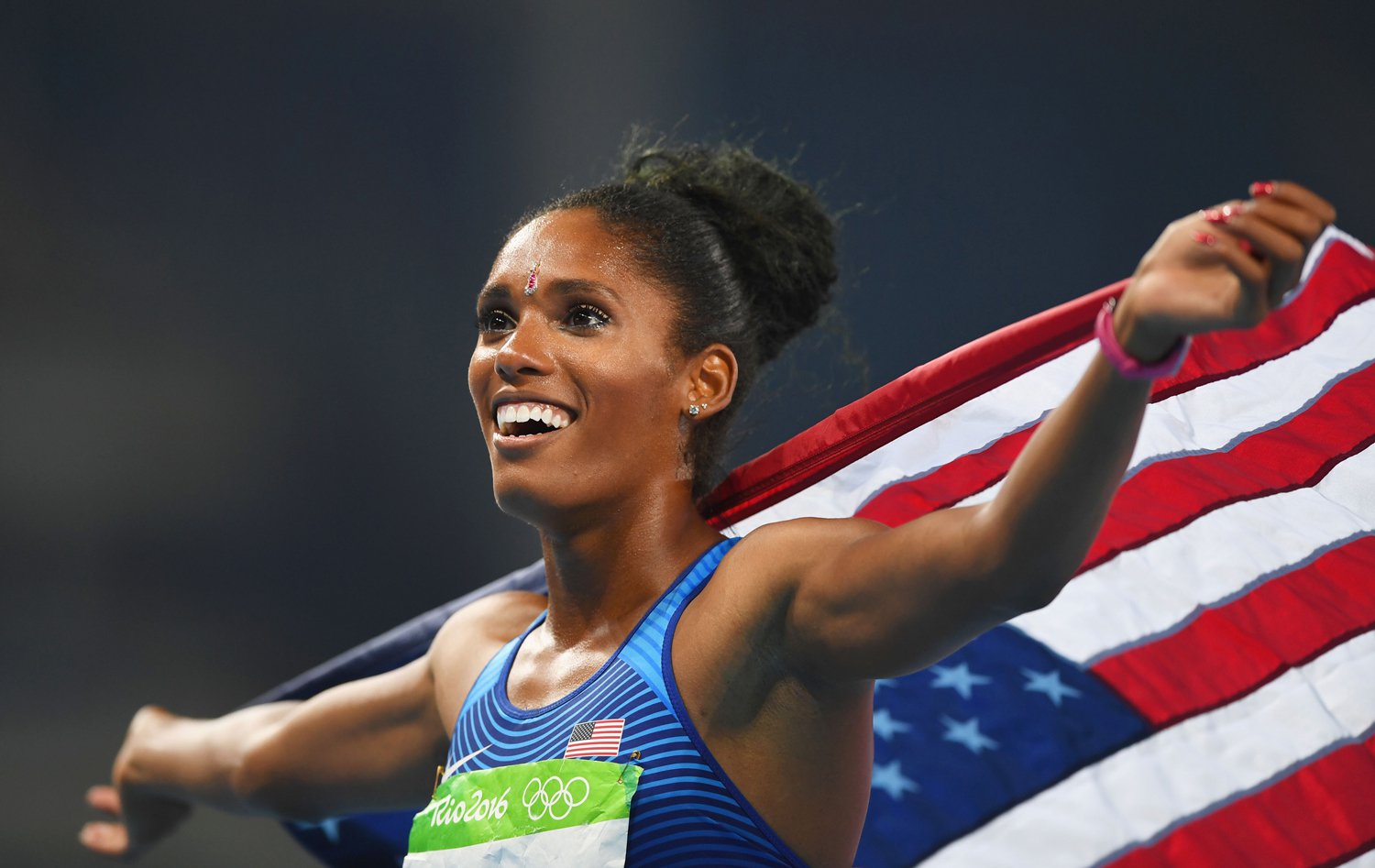 Photograph by Shaun Botterill/Getty Images
On August 17, Kristi Castlin, Brianna Rollins, and Nia Ali did something that no American female track and field athletes had done before—they swept an Olympic event, taking bronze, gold, and silver, respectively, in the 100-meter hurdles. We recently caught up with 28-year-old Castlin, an Atlanta native, about her experiences in Rio, the power of #blackgirlsrock, and why she's an outspoken advocate against gun violence.
You took bronze in the 100-meter hurdles by just .02 seconds. Take us back to the moment that you and your teammates realized you had swept the medals in your event.
It was a feeling of just pure exhilaration when I looked up at the screen and saw the final results. It wasn't so much about me winning a bronze, but just completing the sweep. [Still,] we knew that the possibility of us sweeping would be kind of a big deal, but we didn't realize it was the first time in women's track history that it had happened.
Black female American athletes won more than two dozen medals in Rio, in a wide range of events from shot put to gymnastics to fencing. Was there a groundswell of excitement around "black girls rock" at the Games?
Black girls rock, black girl magic. . . it's become a movement that all black women and girls know. Now's our time, we really have a platform, so let's just show the world what we can do. I credit the First Lady. There have obviously been amazing role models and females in the past, but when you have such a powerful role model leading from such a high platform, it sets a bar.
What surprised you most about Rio?
That the venues were so spread out! Brazil wasn't as dangerous as everyone said, and it was very beautiful, but the Athlete's Village was about 30 minutes from the stadium and about an hour from where we trained every day. I was definitely surprised by the logistics of everything and how time-consuming it was just to get from point A to point B. But it made me feel good that I was able to endure that type of environment and still be highly successful.
You're also known by your nickname, "Hollywood." Where did that come from?
It was given to me by my high school coach in Atlanta. I would come out to the track and have my hair done and nails done. And just because of the Georgia sun and heat, I'd wear these big sunglasses. And he'd say: "Kristi, you're Hollywood! You're just Hollywood!" That's just been my name ever since.
During the Games I noticed a lot of track and field athletes wearing eye-catching jewelry and accessories.
You have to remember that with track, we have the same uniforms, everything's the same. You have to find a way to stand out. Because there's maybe five gymnasts or eight swimmers, but there's 50 of us.
I was also a cheerleader in high school, and so I always wore ribbons. But then more and more girls started wearing ribbons, so I decided to switch it up. People tell me all the time: "You look Indian. You look Ethiopian. You look something." I started researching beauty rituals in other countries, and came across these Bindis. If you look good, it gives you the confidence to run good.
You're also an outspoken advocate against gun violence, and recently took part in a conversation on guns, racial profiling, and activism sponsored by ESPN. Why is this issue so important to you?
I lost my father to gun violence when I was 12. It didn't involve the police, it was a random act. When you lose a parent, it's not a pain or a grief that just goes away. As a young person, as you continue to grow and flourish, there are so many parts of your life that you want your family to see and be a part of. I just want other young people [who have experienced the loss of a parent] to know that you're not alone, and if I can make it and overcome, then you can definitely do the same thing.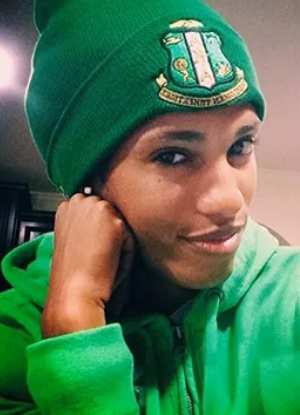 Do you think it's important for athletes to take a stand on issues that are meaningful to them?
Before I started participating in sports, I was always talking back to teachers, getting into scuffles. It didn't go away overnight when I started playing sports, but I also want people to understand that I didn't get here by doing the wrong things. Athletes achieve success by working hard, staying off the streets, doing our jobs and sacrificing. Young people don't always realize everything it takes to get there to get those world championships and accolades and money.
Sometimes your voice is limited because of your image, because of your sponsorships, because of your team. A lot of times as athletes we have to stay silent. Strategically, though, we need to stand up and figure out the best way to really communicate our concerns, our issues, our platforms.
What's next for you?
I'm definitely still training because we have the world championships next year in London. But I'm also so excited to be walking in New York Fashion Week. I love fashion and beauty.