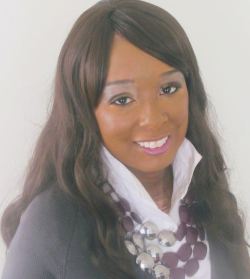 Vocation:
Literature
Chapter:
Chi Rho Omega
Region:
Mid-Atlantic
Shonette Charles is the author of the exciting new novel, GAME ON, which is the sequel to the groundbreaking NAIL IT: Breaking into the Black Elite. One Readers' Favorite 5-stars reviewer said of her debut, "Shonette Charles does a fantastic job of bringing this undocumented world to life." Another review said of the novel, "It gives you insight of the black elite social organizations that exist in America with exciting characters and drama that will have you on the edge of your seat asking for more." Shonette also writes the online blog—Pearls, Poise & Protocol—which gives readers the tools they need to be the best in any social situation.
With a bachelor's degree in Environmental Science and Public Policy from Harvard University and an MBA in Corporate Strategy and Finance from the University of Michigan, prior to becoming an author, Shonette helped companies including—IBM, Hewlett-Packard, and M&T Bank—integrate their internal business processes into e-commerce platforms. Now, in addition to writing, she enjoys using her business expertise to help non-profit organizations achieve their goals and operate efficiently. She considers herself a "professional community volunteer" and has served as president and on the board of directors of many community and civic organizations. In addition, she is a member of Alpha Kappa Alpha Sorority, Incorporated, Jack and Jill of America, Inc., and The Links, Incorporated.
Since she was an undergraduate, Shonette possessed an interest in ensuring that minority students have access to the country's elite institutions. While at Harvard, she was a member of the Undergraduate Admissions Council, responsible for hosting visiting students, and serving as a mentor for admitted students. In business school, she was as a member of the Admissions Student Committee and interviewed prospective students. Similarly, Shonette currently serves as an alumni interviewer for Harvard University and is responsible for interviewing local applicants.
Originally from Dallas, Texas, Shonette now resides in Raleigh, North Carolina with her husband and three children. She is currently working on her next novel and other projects